Precision Leveling, Blasting, and Surface Preparation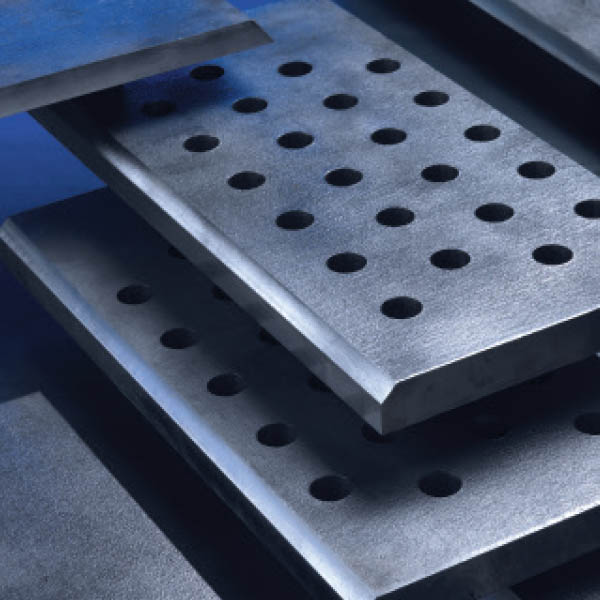 We Can Prepare Your Parts for Assembly.
Our time-saving precision leveling, blasting, and surface preparation services maximize your productivity. Our roller leveling process produces parts that are perfectly flat and stress-free. Our blasting and surface prep equipment provide you with parts ready to paint or weld,  free of rust and scale. We then assemble your parts into kits based on your specifications. We'll deliver your finished parts clearly labeled, neatly organized, and packaged together into project kits that minimize your handling time and increase your throughput. 
Surface Prep Equipment
Port City Metal Services has an ARKU PRECISION LEVELER with flattening capacities up to 78" wide and up to 1" thick. Our APEX DEBURRING/FINISHING UNIT has a 52" wide capacity with a 3 stage belt / brush combination. We have an ABS BLAST ROOM – 14' tall x 15' wide x 28' long capacity. Our BCT shot-blast conveyors blast parts up to 48" wide, 24" tall, and nearly unlimited length.  We also have three COYOTE – 48" OD stand-alone blasting cabinets for your small part blasting needs.
| TYPE | FEATURES |
| --- | --- |
| ARKU Flatmaster 88 Precision Parts Leveler | Max thickness 1" - Max width 78" |
| APEX 52" 3 Stage Deburring / Finishing Machine | Optional Re graining Belt |
| BCT Shot Blast - Large parts / Structural | 48" Wide x 24" Tall Opening |
| BCT Shot Blast - Wire Mesh Belt | 35" Wide x 15" Tall opening |
| ABS Shot Blast Booth | 14' x 20' x 30' |
| Coyote Shot Blast Cabinets | 3 units - 48" Turntables |