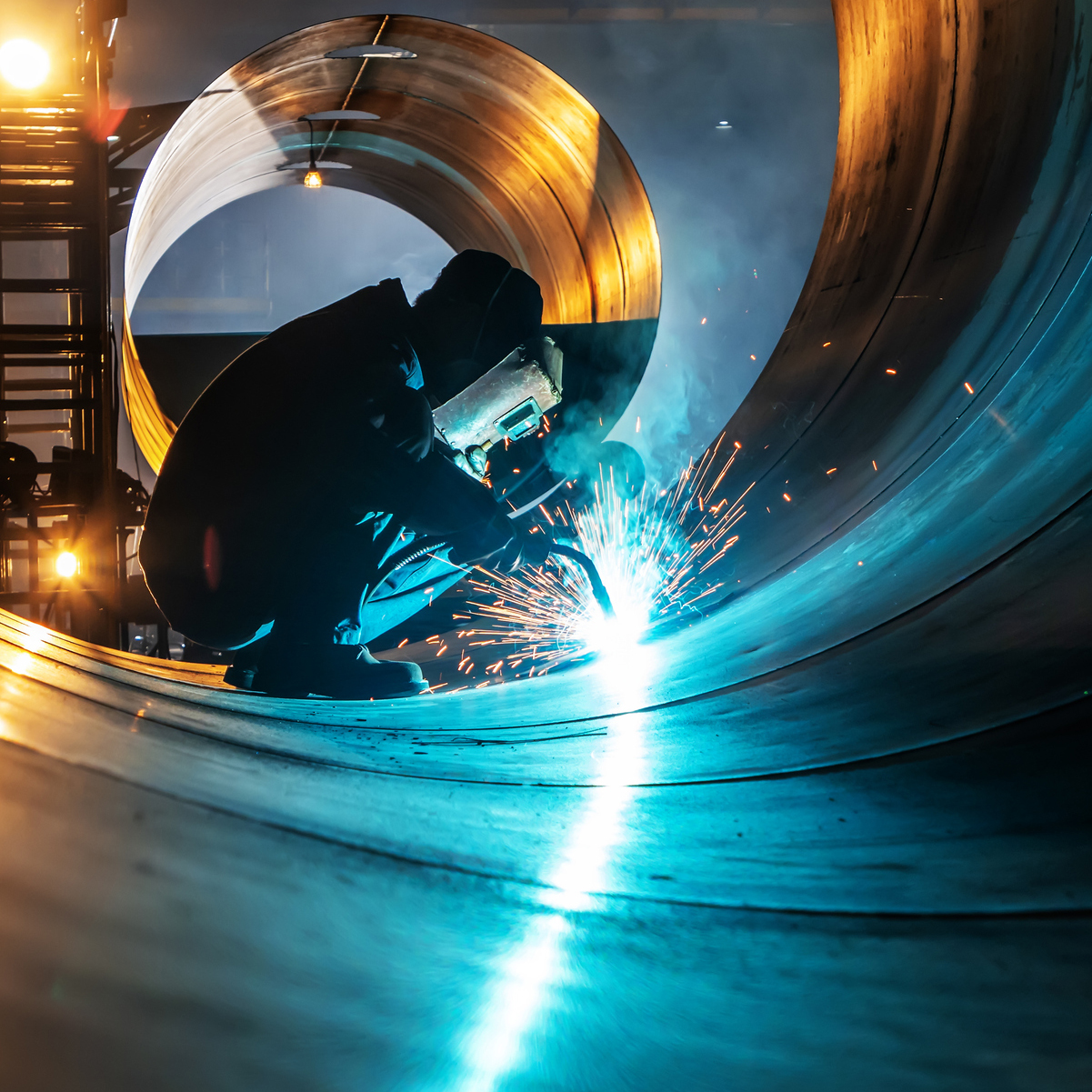 Need Cylinder Welding? Look to Port City Metal Services for the Best.
Our fast and reliable ASME-certified welding services give you the highest quality long-seam and round-seam welds for your cylinder and pressure vessel needs. We have ASME "U" and "S" stamps and we can provide the inspection, testing, and X-ray data to meet your project specifications.   
Welding Equipment
Port City Metal Services holds ASME "S" and "U" stamp certifications. Our TURNING ROLL CAPACITY is up to 80 tons with 30' hook height. Our manipulators are multiple twin arc manipulators up to 21' tall with 25' reach.
| TYPE | FEATURES |
| --- | --- |
| Multiple Manipulators with twin arc capacity | Through 21' tall by 25' reach |
| MultipleTurning Rolls through 100-ton capacity | |
CERTIFICATIONS:
"S" ASME Code Stamp for Manufacture and Assembly of Power Boilers Certificate # 25,131
"U" ASME Code Stamp for Manufacture of Pressure Vessels Certificate # 25,132